Joakim Frisk – Executive Director

I am the founder and owner of Bluechip Study USA and attended Plymouth State University, NH and graduated in 1987. I played soccer at Plymouth for four years and we were ranked number one in the country and also reached the Final Four. These were the best years of my life and formed me into the person I am today and helped in my decision to work with international education. I have been involved in international education for over 30 years.
My passion still today is helping young students fulfill their dreams of going abroad to study. Knowing that one has helped out and changed the lives of over 15 000 students over the years is an awesome feeling.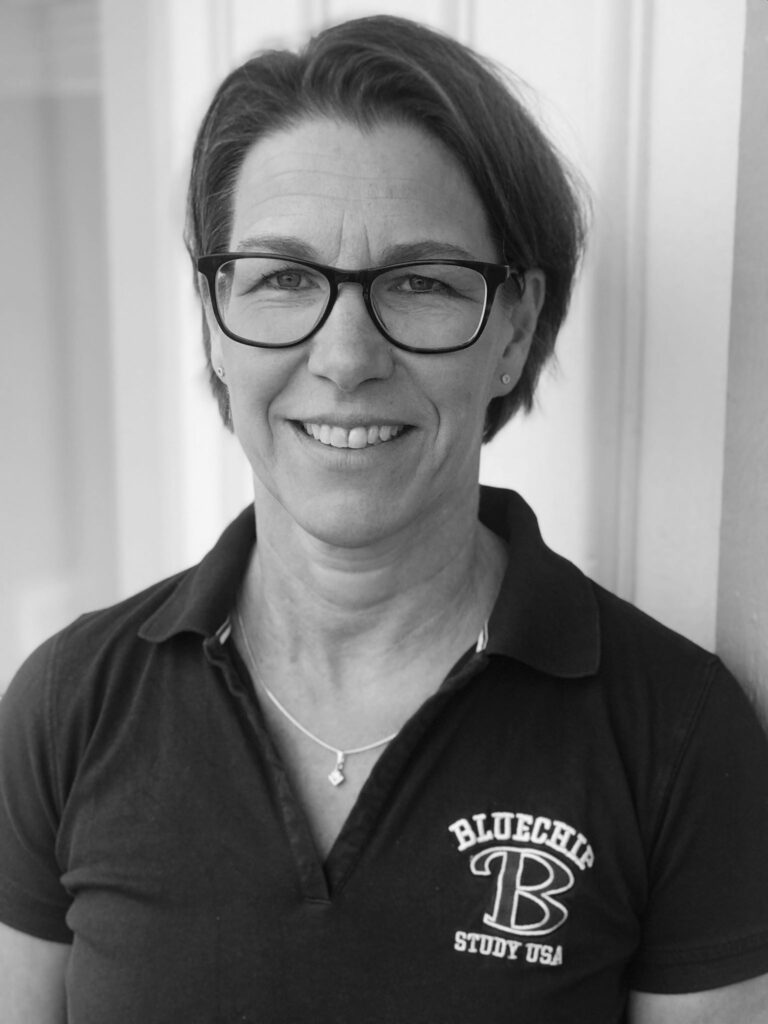 Pernilla Frisk – General Manager

I have been working within international education since 1995, assisting young people achieving their dreams and goals to study in the United States. It is a great privilege to be part of such a process and see these people grow and develop.
In my daily work I guide our students through the admissions part of the process and work closely with the admissions staff at the Colleges. I am also handling all the company administrative business and financials as well as the development of our systems and the process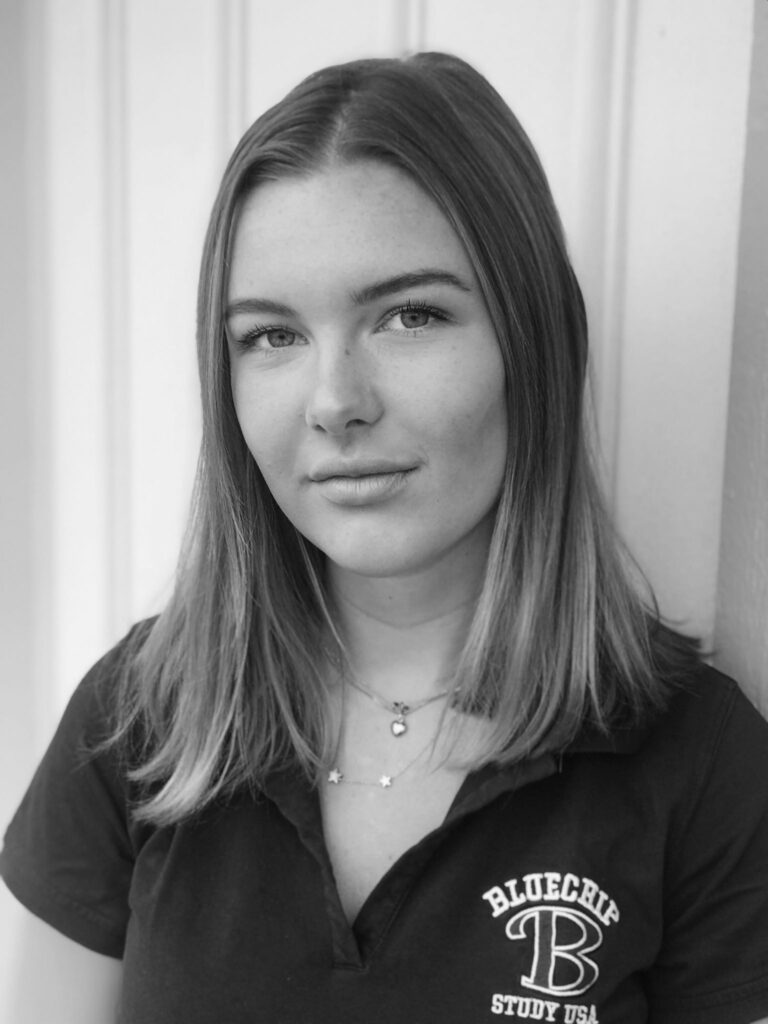 Ebba Frisk – Administration Manager

I have travelled a lot around the US as young and I really like the country. Over the past years I have worked off and on at Bluechip while studying in Sweden.
I´m helping out with office administration, our web page, social media, various administration and our events and tours. I enjoy the tours especially as I get to meet so many new people from visiting universities and boarding schools, learning a lot about them and all the fantastic opportunities available for our students.
Vilma Efraimsson – Student Athlete Consultant
I decided to start college right after I graduated High School. I started my college journey at Barton Community College in Kansas. I studied Graphic Design, and I was also part of their golf team.After two years at Barton Community College did a transfer to Eastern Kentucky University to finish my bachelor's degree and also to complete a master's degree in Sports Administration. EKU is part of the ASUN Conference and NCAA Division 1.
To start college was absolutely the best decision that I have ever made. I am so thankful that I have the opportunity to work for Bluechip and to help younger athletes experience college and get lifelong memories.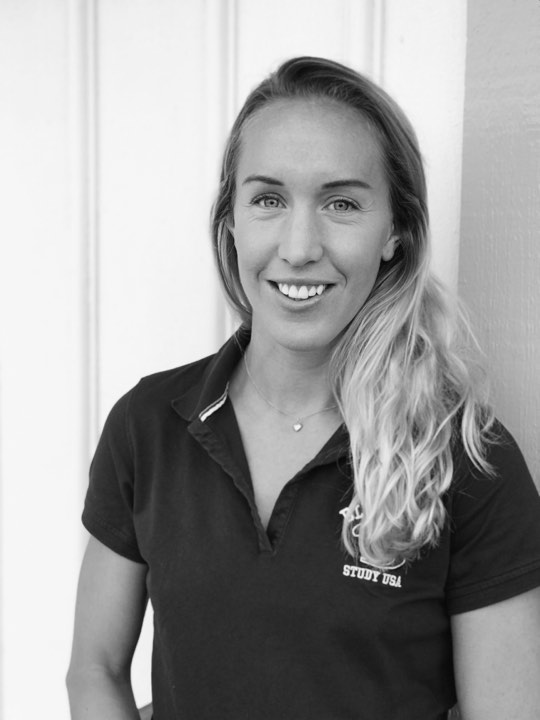 Julia Roddar – US Soccer expert

I have worked for Bluechip since January 2018. Where my job tasks has been mostly being in charged of the social media and also represent Bluechip at various fairs.
In 2009 I went to a boarding high school in Minnesota called Shattuck St Marys. Bluechip helped me find that school and also helped me with all paperwork. After 1 year there I went to Florida Gulf Coast University on a full ride scholarship. Today, I am a professional soccer player for Washington Spirits and the Swedish women national team and I work for Bluechip whenever I have a day of from soccer
Chilli – Office Boss & Head of Security
I´m a happy labrador, my passion in life is food and swimming. I keep the office and our staff safe everyday.